One of the big things Tachi Palace Hotel and Casino in Lemoore, Calif., is known for is its World Series of Poker main-event satellite series and it's ramping up for players to win an entry to the 2020 main.
Starting the first Saturday in October, and continuing on the first Saturday each month through May 2020, Tachi Palace hosts $225 satellites where first place is guaranteed a $10K WSOP main-event seat. There are super-satellites the last two Saturdays of each month, starting this month, where players can win a $225 satellite seat for $50.
THUNDER VALLEY RESORT: The TVPokerRoom in Lincoln has a $10K guarantee on Saturdays for $65. One $40 rebuy is available during the registration period and an optional $20 add-on comes at the first break for a total 30K-stack event for $135. The WPT DeepStacks series is coming in November for three weeks and the poker room host the WPTDS Season Championship in April.
LIVERMORE CASINO: Ask about the tournament leaderboard promotion, which offers its top-10 players at the end of the month a seat in an event.
STONES GAMBLING HALL: Download the Stones app from the AppStore or Google Play to receive special offers, sign up for games, check leaderboard points, view schedules and more.
FEATHER FALLS CASINO: There are 6 p.m. tournaments Wednesday-Saturday. The buy-in is $45 on Wednesday, $60 on Thursday and $65 Friday and Saturday.
CACHE CREEK: Saturday is $135 bounty event at noon and pays $25 bounties.
Tournament Twosday features one tournament at noon and another at 6 p.m. Each tournament is $60 with a $60 re-entry available, with $300 added to the prize pool for each event. The same buy-in and same $300 added is available for the 2 p.m. Monday Matchup tournament.
BAY 101 CASINO: The Fall Classic is Oct. 14-21, featuring a two-flight $1,100 main event Oct. 19-21. There are $350 tourneys Oct. 14 and 17, with a $355 Omaha/8 on Oct. 15 and a $565 Monster Stack freezeout Oct. 16, plus the $550 freezeout Oct. 18.
TURLOCK POKER ROOM: Watch next month for Nov. 7-17 series schedule. Player of the Series will win one entry into every Turlock Poker Room tournament Dec. 1-May 1.
— Dan Ross, the Northern California Ante Up Ambassador, is owner of Hold'em Media, including Hold'em Radio Podcast Network and the Hold'em Media Live tournament reporting team. He can be reached at dan@holdem.media.
Northwest
CHINOOK WINDS CASINO: The Fall Coast Classic runs Sept. 7-15 and will have 24 events at the Lincoln City, Ore., property. There will be $900K-plus in guarantees, including a $125K opener on Sept. 7. Go to chinookwindscasino.com for more.
MUCKLESHOOT CASINO: Satellites for the Fall Classic (Oct. 9-13) at the Auburn, Wash., property run for $210 on Sept. 15, 22 and 29 at 12:15 p.m. Also, satellites are Sept. 11, 18 and 25 for $130 at 7:15 p.m. All satellites start with 8K chips.
MONTANA: The $250 Todd Brunson Montana Poker Challenge is Sept. 6-7 at the Kalispell Hilton Poker Room. Days 1 and 2 begin at noon and six re-entries are allowed on Day 1. Call 406-298-3501 for information and the hotel room rate is $65.
Southern California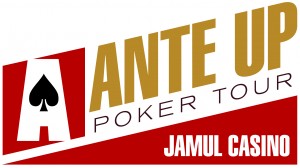 Jamul Casino, the San Diego-area poker room, hosts the Ante Up Poker Tour with the Ante Up Sweetwater Series, which runs Sept. 20-29. Said Ante Up's Scott Long: "I've known (poker room manager) John Rochfort for a long time and players who travel to Jamul for this will be treated to a first-class event."
Jamul also hosts a $2,500 freeroll the first Saturday of each month at 10 a.m. There are three ways to qualify: Play 40 hours of cash games in the preceding calendar month, be one of the top-20 players with the most leaderboard points from the past month or buy in for $75. For more information, visit the room's website.
WSOP RECAP: Los Angeles cash-gamer Anuj Agarwal earned his biggest tournament payday in Event 86 ($10K six-max). He pocketed $630,747 and his first career bracelet after a deep run in the main event (123rd, $59,295).
This event also saw two top-10 finishes from SoCal: Gal Yifrach of Los Angeles took third ($257,533) and Markus Gonsalves of San Diego was eighth ($62,684).
Dean Yoon of Fullerton was third in Event 71 ($500 NLHE) for $53,887. The event drew 1,723 entries and raised $43K-plus for USO Nevada.
Bryce Yockey from Marina Del Rey finished this series with nine cashes, the latest a third in Event 78 ($1.5K PLO) for $77,893. His winnings for the series was $525,819, bringing his lifetime winnings to $2.24M.
Event 80 ($1.5K NLHE-PLO) saw two SoCal players with top-10 finishes: Adam Demersseman of San Diego earned $135,093 for third and Jeremy Kottler of Santa Monica took home $40,236 for seventh. Patrick Eskandar of Ladera Ranch was fifth in Event 84 ($1.5K NLHE) for $144,860.
And finally, three more SoCal players turned in top-10 finishes in Event 72 ($10K limit): Kevin Song of Brea (fifth, $70,750), Qingahi Pan of Diamond Bar (eighth, $31,902 and Robert Como of Trabuco Canyon (ninth, $25,566).
PECHANGA CASINO: The poker room in Temecula, Calif., is loaded with tournament guarantees. Mondays and Wednesdays are $25 events with $2K guarantees; Tuesday is a $45 Survivor ($3K guarantee); Thursday is a $50 Survivor ($4K guarantee); Friday hosts a 10 a.m. $70 buy-in ($6K guarantee) and a 7 p.m. $50 Survivor ($3K guarantee), and Saturday costs $100 ($10K guarantee).
But, Sept. 28 is a $350 tournament with a $75K guarantee at 10 a.m. This tourney has late registration and re-entry for three hours.
Las Vegas
Andrey Pateychuk of Russia won the Deepstack Championship Poker Series' $5K main event on July 20 at the Venetian Las Vegas for $547K. Yake Wu of China received $336K for second and Stephen Chidwick of the United Kingdom earned $245K for third. The event drew 564 entrants for a $2.6M prize pool.
The room hosts the DeepStack Showdown series Oct. 14-20. It features a $400 Monster Stack with a $250K guarantee and five starting flights beginning Oct. 15. Players start with 30K chips and play 30-minute levels on the first day, 40 minutes on Day 2. The top 15 percent of each Day 1 flight will be in the money, with the top 5 percent advancing to Day 2.
Also in October, the cash-game promo is a high-hand giveaway. Every half-hour between noon and midnight, the best hand receives $600. If a player matches the winning hand, that player will receive $1K.
GOLDEN NUGGET: The $600 championship event of the room's Grand Poker Series finished June 30 and had 1,313 entrants. Michael Policastro from Pennsylvania won the title and $90K. Jeffrey Colpitts of New York took home $80K for second and Israel's Oren Orly earned $78K for third. The prize pool was $677K.
PLANET HOLLYWOOD: Ben Farrell of the United Kingdom won the Goliath main event for $162K in early July. Ignacio Molina of Andorra won $154K as runner-up and Remi Castaignon got $152K for third. The $1,700 event had 744 players and a $1.1M prize pool.
BELLAGIO: Turkey's Akin Tuna won the Bellagio Cup in July for $430K. Houston's Greg Back grabbed $254K for second and Bulgaria's Fahredin Mustafov took home $166K for third. More than 140 players paid $10,400 to enter, creating a prize pool of nearly $1.4M.
ORLEANS: The final four in the $400 championship event in late June agreed to a deal with Brett Murray of California taking the top prize of $30K. Michael Plaxco of Alabama, Kazuki Sasaki of Japan and Evan Biscow of California each took home $20K. The event had 583 entrants and the prize pool was $200K.
WYNN: Connecticut's Justin Adams and Virginia's Sang Ku Kim chopped the Wynn Classic main event in July for $345K each, with Adams declared the winner. Clifford Goldkind of Maryland received $246K for third. The $1,600 event drew 2,300 players for $3.3M prize pool, smashing the $2M guarantee.
ARIA: Tom Marchese added to his nearly $20M of career winnings by taking home $1M for winning the PartyPoker Millions event in early July. Jeremy Ausmus took home $650K for second and Ana Marquez earned $445K for third. The event had 536 players and a prize pool of $5.3M.
SOUTH POINT: Qualifying for the holiday freeroll runs Sept. 1-Nov. 30. Players must log 120 hours of cash-game play to qualify for the freeroll, which runs in December.
Players earn double credit between 9 a.m.-noon, 4-7 p.m., and 10-midnight. You'll receive cash-bonus payouts for playing more than 120 hours during the qualification period. First place for the freeroll receives $40K. All players who qualify receive $120.
CAESARS PALACE: The room runs five tournaments daily. At 10 a.m., it's $100 for 12K chips with a $1.5K guarantee. At 2 p.m., it's $150 for 15K chips with a $2K guarantee. The
6 p.m. tournament is $125 for 12K chips and a $1.5K guarantee. At 9 p.m., the $150 tournament starts with 15K chips and has a $2K guarantee. The midnight tournament is $100 for 10K chips and a $1K guarantee. All events have 20-minute levels except the midnight tourney (15 minutes).
RIO: Tournaments run four times a day at 10 a.m., 1 p.m., 4 and 9. Each has a $65 buy-in and starts players with 5K chips. An optional $5 dealer add-on gets players 5K more. The levels are 20 minutes and there's a $500 guarantee for each.
FLAMINGO: Six tournaments run daily, except Fridays when there's no 10 a.m. tournament. A $65 tournament runs at 10 a.m., 1 p.m., 9 and midnight. These start with 20K chips, have 15-minute levels and offer a $500 guarantee. At 6 p.m., an $80 bounty with a $700 guarantee is offered with $25 bounties. A $55 turbo with 10-minute levels runs at 4 p.m.
Limit hold'em still thrives here with a popular $3-$6 game (minimum $30 buy-in) that's always running. A weekly freeroll is available for 12 hours of live play. There are high-hand bonuses.
COMINGS AND GOINGS: Mark Selby has returned to Westgate to manage the poker room after a four-year stint running the room at the Stratosphere. Selby opened the poker room at Westgate when it was known as the LVH and ran it for two years before leaving for the Stratosphere. He once managed the poker room at Riviera, too.
Andrew Simon is the manager at the Stratosphere. He has been there for more than 10 years and has been a supervisor for four years.
— Check out Rob Solomon's blog at robvegaspoker.blogspot.com.
Reno
ATLANTIS: A $35 bounty event runs Sundays at 11 a.m. Earn $10 comps by playing five tourneys in a week. Also, through Dec. 31, earn $4 comps per hour for live play.
SILVER LEGACY: Quads pay $75; straight flushes pay $150 and a royal gets you $300. Qualifying hands must use both hole cards. This promotion is for all hold'em cash games must contain $20 in the pot.
PEPPERMILL: Jason Somerville's Run It Up Reno series will return Oct. 11-21. It starts with a mini-main event with a $440 buy-in and $100K guarantee Oct. 11 at noon.
Players qualify for 20 percent off room rates at the time of booking with code RUNITUP.
For more information on this series, visit RunItUp.com.
OBITUARY: The poker community lost one of its most unique, colorful and lively characters in early August when Cary Marshall died. A former Ante Up Ambassador for Reno, Marshall won three WSOPC rings over his lengthy career. With a smile, a joke and maybe even a beer or three for everyone at every table he played, he was well-known and well-liked by everyone he came across.
Meet Bob Mather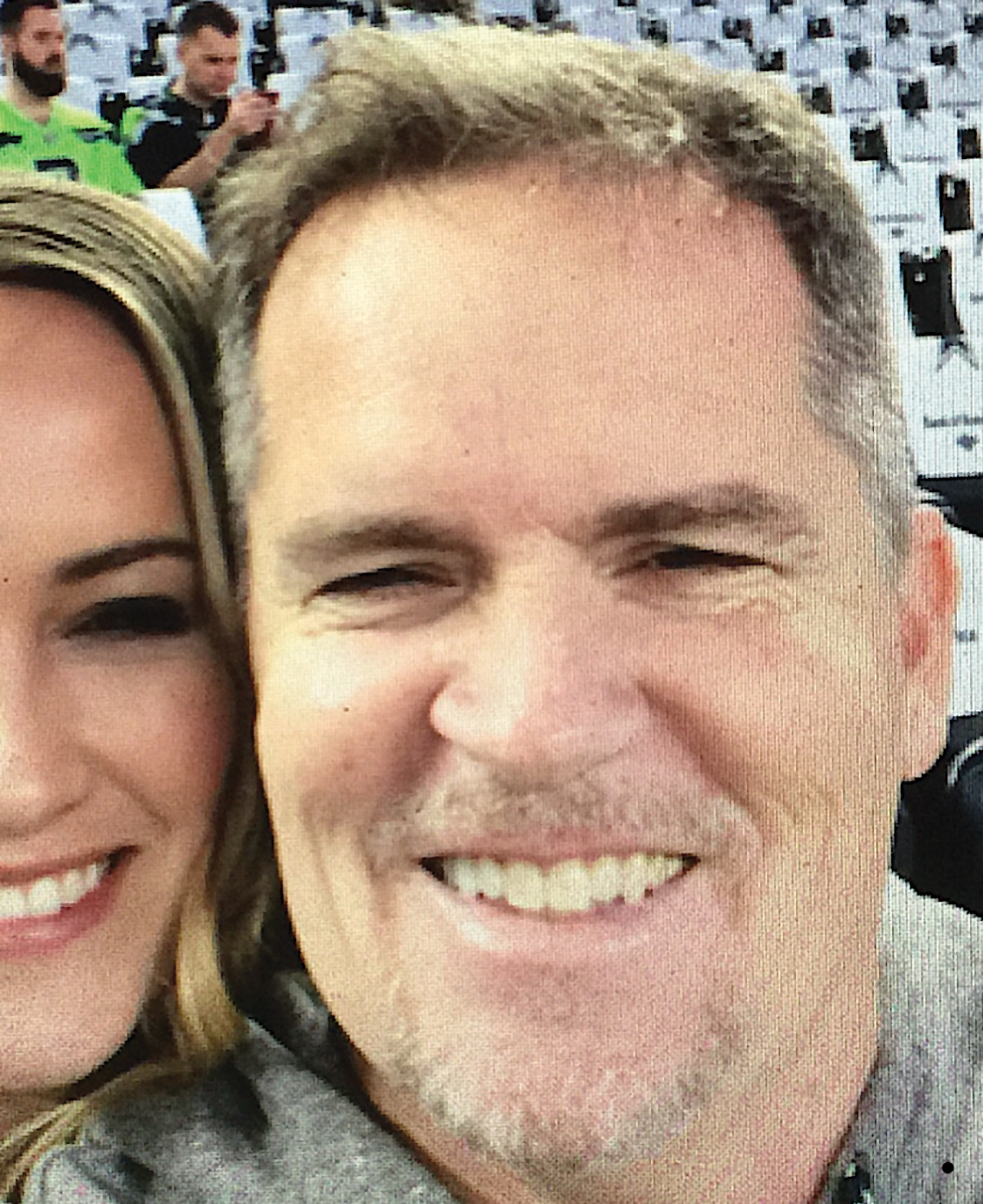 Bob Mather is a private investigator, CEO of a background check company and a recreational poker player. His hobbies include racquetball and mountain-bike riding.
How did you begin playing poker? I started like most, online, and then played live tournaments and cash when Black Friday happened. I love playing WPT, WSOPC and WSOP events. I play all levels, but really have more fun at $1,700 events and below.
Favorite poker players? I have a lot. …  Jason Koon and Kristen Bicknell are two I respect the most. I have played around the world with both and enjoy their professionalism and courtesy toward opponents. As a private investigator, I tend to watch things a lot when I play and notice that both players are very genuine when talking with others. Koon is extremely respectful to recreational players, answering questions and sincerely giving them time. Bicknell challenges anyone getting out of line with comments and makes opponents pay with chips when they try to take advantage of a perceived weakness. However, my all-time favorite poker player is Candace Collins as we enjoy traveling the world to play poker and explore.
Favorite poker room? My favorite cash room is the nightly PLO-Big O games at the Casino Club in Redding, Calif. As for tournament rooms, I enjoy playing at Thunder Valley in California and Choctaw in Oklahoma because of the large fields. — Philip Chow