Please check back soon! We are finalizing a whole new menu of digital advertising opportunities!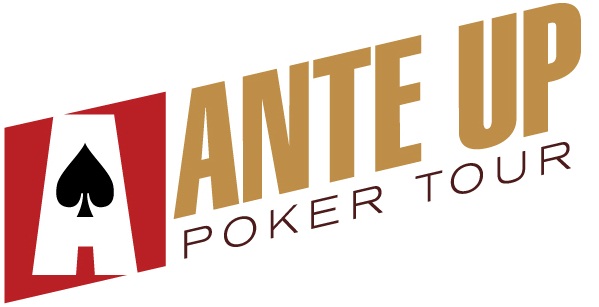 The Ante Up Poker Tour is designed for poker rooms of any size who want complete control of their series – naming it, designing it and running it – but want the added cachet and media support that comes from a branded tournament series with one of poker's leading media companies.
We charge one flat fee for all that is detailed below and never take any portion of your entry fees.
The Ante Up Poker Tour launched in 2012 and has partnered with casinos and poker rooms in Arizona, California, Connecticut, Florida, Minnesota, Mississippi, Nevada, New Mexico, Oklahoma and the Dominican Republic. Is your poker room next?
YOUR PACKAGE INCLUDES:
CUSTOM LOGO
A custom Ante Up Poker Tour logo, featuring your casino's name, will be provided to you for use in all of your marketing materials and you are free to use the "Ante Up" or "Ante Up Poker Tour" brands as part of your series name if you wish.
WEB & SOCIAL MEDIA EXPOSURE
We'll preview your series on our website, with dedicated and prominent space promoting it on our home page and a dedicated internal webpage. We'll post recaps online after each event, and share all of it via our Facebook and Twitter channels.
DEDICATED E-BLAST TO OUR DATABASE
Prior to your event, we'll send a dedicated e-blast to our database with all the information they need to attend your series, with reminders of the series in each of our regular weekly e-blasts leading up to your series.
ANTE UP POKERCAST INTERVIEW & EXPOSURE
Your poker room director will be a guest on the longest continually running poker podcast to preview the series, with weekly reminders of the series from our hosts prior to the event, updates from your location during the series and a recap of all the action after the series.
ANTE UP STAFFING
Ante Up Publisher Scott Long will be on-site at your event to coordinate coverage and help promote the series.
SPECIAL DIGITAL EDITIONS OF ANTE UP MAGAZINE
We will produce two digital magazine editions – one before your series and one after – devoted solely to your tournament series. The first is essentially  and will include all results, the Main Event champion's photo on the cover and color sidebars from the series. They will be posted on AnteUpMagazine.com and shared via Ante Up's Facebook and Twitter feeds and via Ante Up's weekly e-newsletter.
CONSULTATION AND OPTIONAL ADD-ONS FROM OUR PARTNERS
While design and execution of an Ante Up Poker Tour series is the responsibility of our host partner, Ante Up is pleased to consult with and advise our host partners based on our long history of involvement with tour series, and Ante Up has numerous contacts in the poker industry for host partners who would like to augment their AUPT package with live reporting, live-streaming, television production, tournament design and management and much more to make their series truly unique and as successful as possible!
READY TO BOOK? OR HAVE QUESTIONS?
Contact Scott Long at (727) 331-4335 or scott@anteupmagazine.com