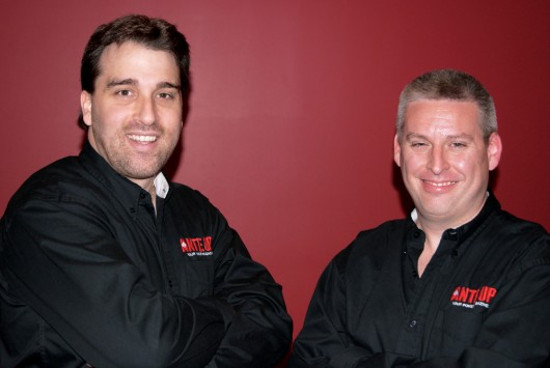 ANTE UP POKER MEDIA LLC
2519 McMullen Booth Road, Suite 510-300
Clearwater, FL 33761
Phone: (727) 331-4335
Email: editor@anteupmagazine.com
ABOUT ANTE UP
Ante Up Poker Media LLC, dedicated to everyday poker players and their poker rooms, was founded in June 2008 by Scott Long and Christopher Cosenza, two award-winning journalists with more than 40 years of professional media experience combined. They have merged their love for poker with their media savvy to inform, entertain and inspire poker players around the world through a variety of products. In February 2014, the company merged with Southwest Poker News. 
SCOTT LONG, Publisher
Business Operations
Phone: (727) 331-4335
Email: scott@anteupmagazine.com
Skype: anteupscott
Biography: From 2000-2008, Scott was an editor at the St. Petersburg Times, Florida's largest newspaper, with responsibilities that spanned world and national news. He left the newspaper as the business news editor. Previously, he held editing roles at the Pensacola (Fla.) News Journal and the Marietta (Ohio) Times. He has a bachelor's degree in political journalism from Marietta (Ohio) College.
CHRISTOPHER COSENZA, Publisher
Editorial Operations
Phone: (727) 742-3428
Email: chris@anteupmagazine.com
Skype: willhopp
Biography: From 1995-2008 Chris Cosenza was an award-winning editor and designer for the St. Petersburg Times' sports department and later with the newspaper's spinoff, the Tampa Bay Times. Before the Times, Chris served as sports editor of the Middletown (Conn.) Press for three years and was a sports reporter with the New Haven Register. He has a bachelor's degree in journalism from Southern Connecticut State University, where he was named journalist of the year as editor in chief of the school's student newspaper in 1993.