The trends in the gambling industry change every year, and they can be pretty exciting. If you are an enthusiastic gambler looking forward to what the rest of this year has to offer, you are at the right place. In this article, you will learn the top online gambling trends for 2022:
There Will Be a Lot More Mobile Betting
Ever since the pandemic was declared in March 2020, there has been a mind-boggling rise in the number of people playing casino games on their smartphones. Experts in 2020 had anticipated then that this rise in mobile betting is likely to not die down in the coming years. This prediction has proven to be true, and the numbers are still very high. We can expect a lot more sophistication and development in the area of mobile betting this year.
People Enjoy Having Visually Rich Experiences
There has been tremendous improvement in the area of casino game development. Year after year, more people are demanding visually rich and engaging casino games. The gambling game mechanics are also becoming exceptionally well developed. People are also taking a strong liking to live casino games.
People are also interested in exploring the Virtual Reality and Augmented Reality games genre. With the advent of the Metaverse, we can expect a lot more development in AR and VR. This development can have a huge impact and redefine the experience of gambling as we know it. However, the only obstacle is that the VR and AR headsets are known for their high costs. Hence, although this trend is here to stay, it may take a lot of time to pick up the pace and become fully mainstream.
More People are Gambling on Their Smart Watches
Back when smartwatches were a new thing, nobody had ever thought that one day, they would be able to gamble on their smartwatches. This is now a reality. Smartwatches aren't just to help you track your walking steps or measure your sleep quality anymore. They also now give you access to many popular gambling platforms. This is a whole new level of convenience. You will be able to play anytime and anywhere with no issues.
Some gamblers prefer to gamble on their smartwatches instead of their smartphones. They find the experience to be unparalleled, and it allows them to focus on the casino games more intensely and helps them improve their performance.
However, this is still quite a specialized area, and it is currently not as widespread as mobile betting. There is also the issue of the variety in screen shapes and sizes available in smartwatches. Betting on smartwatches isn't likely to surpass mobile betting anytime soon. It is hard to beat the high degree of responsiveness and scope for user-friendly navigation provided on smartphones.
Higher Quality Apps
App quality and security have been an issue for many gamblers in the past. However, the trend in higher app quality is increasing with time. Gambling apps are becoming more accessible and easy to use. Many apps now allow users to turn on and off the different features they may or may not need. The apps are also making registration an easier process.
Gambling and Entertainment Industry are Joining Hands
It's quite an interesting development to see many of the top entertainment companies now making gambling offerings to their user base. We may likely see many gambling games based on the movies and TV shows released or available on popular streaming platforms. Amazon has begun offering live football streams. There is a strong likelihood that we may see streaming platforms provide betting along with live streaming in the future.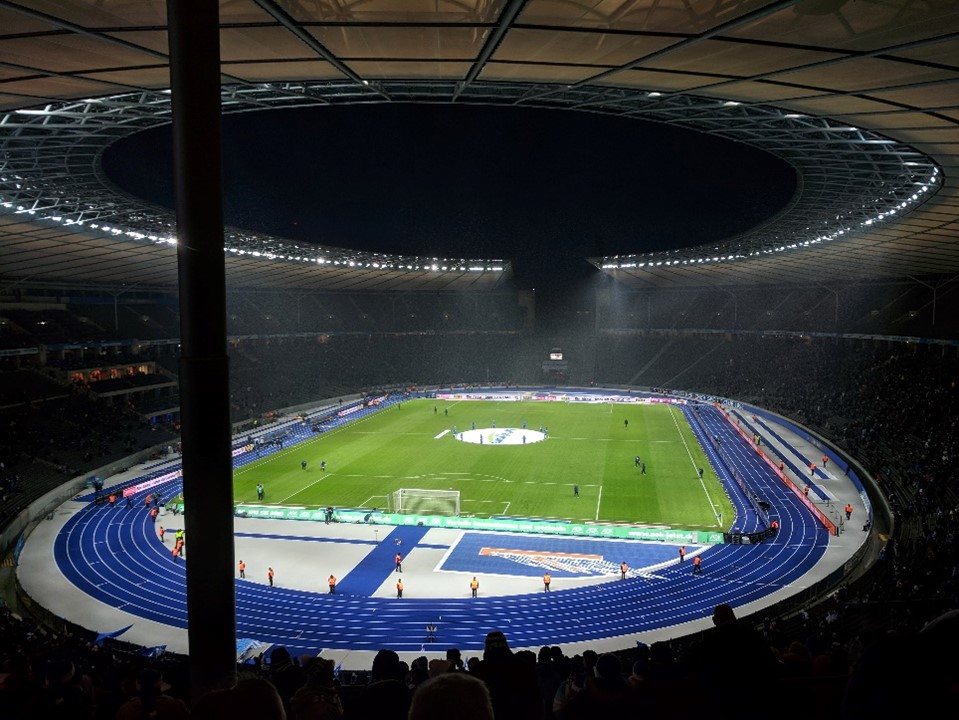 More Casino Games Will Be Added
If it's one thing everyone knows about the online gambling industry, it's that there is no shortage of casino game choices. The online gambling industry has long surpassed the land-based casinos in the sheer variety and volume of games offered.
It has become impossible for land-based casinos to face the competition in this area. For example, consider the number of online casinos and games available on guides like goodluckmate. Nowadays, you will find that many land-based casinos have their own online casino websites with a wide range of gambling games that you may not otherwise find in their establishments.
People no longer just want to play the conventional or original versions of the games, and they crave excitement and thrill. Hence, we can expect a lot more fun and unique variations in table games this year.
The Rise in Social Betting
Many bettors are coming together and forming online communities to share resourceful betting ideas. They are also challenging each other's bets. This is a great way for many newcomers to get started as it can make them feel less nervous about betting all by themselves.
The Rise in Cryptocurrency Casinos
Gamblers who have security concerns about making payments on the online casinos may be glad to hear about the rise in cryptocurrency casinos. There is a growing presence of multiple cryptocurrencies in many online casinos. Currently, Bitcoin, Litecoin, and Ethereum are the most popular ones you can find.
To Sum Up
These are the various online gambling trends that you can look forward to. The general trend has been towards increasing security and improving the accessibility of online casino gambling. It's interesting to note how the innovations from different industries have a visible impact on the online gambling industry.