The popularity of online gaming, such as casino or poker platforms, continues to gain traction. While you can play for free on most sites, let's face it – the fun begins when you get to play with proper cash. It's the thrill of the cash win that makes these games so exciting, after all.
You must, therefore, consider putting your own money into your online poker or casino site of choice. Many will accept debit or credit card deposits as standard, but in the case of credit cards, this might come with a hefty fee.
An alternative is to use one of the many payment processors. You've all heard of PayPal, but prevalent in the gaming sector because of its reasonable fees and ease of use is Skrill.
You may not have heard of the site before, but it is one of the world's most extensive payment gateway services – and the good news is that the major online gambling sites accept Skrill as a payment method. You can check out the best Skrill online casinos for yourself at BestCasinoSites.net.
Benefits of Using Skrill to Manage Your Funds
Although the big gaming sites are extra safe to use, there is always some element of risk when you share your bank details online. If you use a payment processor like Skrill, you only ever share your bank details with them – then you can use the e-wallet to fund your purchases on as many sites as you wish.
While there is a small fee for moving money from your Skrill account to an online poker or casino site, there is no fee when it comes to withdrawing it out again when, hopefully, you've made some money.
Using Skrill also means you can make virtually instant deposits online, meaning you can be sitting at a real money poker table or casino in minutes. It may take a few days for withdrawals to hit your account, especially the first time you do so. Some sites quote four or five days, but often it's much faster.
How to Set Up a Skrill Account
Creating and using your Skrill account couldn't be easier. Go to the Skrill website and enter your email address, personal details, country, and currency of choice.
Next, fill out your address, telephone number, and complete the captcha challenge question, read and accept the terms and conditions and select Open Account.
You must then add your preferred method for uploading your funds, likely from your bank account. If using a credit card, there will be a micro charge for verification and security purposes.
It might take a couple of days for funds to reach your Skrill account, so consider this when you wish to reload.
Using Skrill Online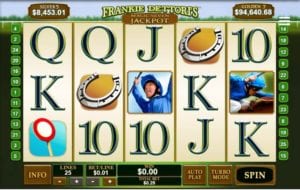 Once you have created and funded your Skrill account, it's time for the fun to begin, especially as there is probably no live poker available right now. Head to your online casino or poker site of choice and go to the cashier page.
Most sites will list the options you have for funding your account. Look for the Skrill option then follow the on-screen instructions. Once selected, you'll be taken automatically to your Skrill account to confirm your deposit.
Within moments, your funds will be available at your poker room, where you can then join a real money poker game. Or deposit at your favorite online casino and try your hand at roulette, blackjack, baccarat, casino hold'em, or one of the selections of hundreds of slot games.
Make Sure to Select a Trusted Gaming Site
When playing with your money online, it's vital to ensure you pick a gaming site that is trusted. The key is to find an online poker room or casino that is regulated by the local licensing authority. In the UK, for example, it's the UK Gambling Commission. In the U.S., there are various licenses handed out at a state level, so make sure you find a suitable gaming platform.
Gaming sites that are regulated give you the peace of mind that your money is safe on the platform, that you can access it and withdraw it whenever you need, and that the games themselves are fair.
All regulated sites sign up to a strict list of rules to make sure players are looked after correctly at all times. Failure to follow those guidelines can lead to huge fines.
One final piece of advice: when selecting your gambling site of choice, be sure to check the site's terms and conditions to see if there are any deposit or withdrawal limits. Also, check for any promotions that are available using Skrill  – and those that are specifically not allowed for Skrill customers.