With the pandemic putting a stop to our everyday life and forcing us to stay within the four walls, for months at a stretch. Online casinos have been in demand not only as a form of entertainment but also as a source of income. People have always debated the differences between land-based and online casinos.
With the pandemic, as online casino games become more popular, it is important to understand the bad and the good of both sides. If you are wondering about the major differences between land-based and online casinos, read below to find out more.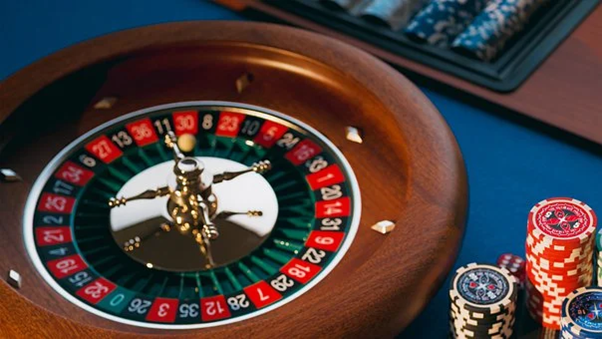 Bonuses And Promotions
This is one of the basic differences you will see between online and land-based casinos. Most of the land-based casinos do not have a bonus system that could actually help them in retaining customers but all online casinos do.
With land-based casinos, the more you would bet, the more you would get. However, with online casinos, you get welcome bonuses, the moment you sign up, without depositing any money. You also get referral bonuses, no-deposit bonuses, deposit bonuses, and other notable promotions.
Security Can Be Considered A Major Factor
When it comes to gamblers, what they worry about the most and seek would be high-security features whether it is online casinos or brick-and-mortar ones. Big and renowned casinos ensure their customers are 100% safe from cyberbullies and cyber theft. Online casinos follow strict rules and have encryption systems to keep your data secure and provide you with a safe transaction pathway. These sites partner with technology companies to create strong firewalls against malware and software to prevent security breaches.
However, with land-based casinos, most of the time they have to follow rules put down by the casino and gambling authorities of that particular country, and sometimes they do not even follow that. Although remember, no matter where you are playing, you have to be careful of your surroundings and keep your senses sharp.
The Environment Is Completely Different For The Two
The environment of land-based and online casinos is completely different. In land-based casinos, you experience everything face-to-face, the adrenaline rush is completely different and this is what excites most of the players. Some players prefer the crowd and the noisy interactions. However, as you observe and witness others spending more than you, you could get tempted.
Some players prefer the virtual experience. There is not much that could tempt you except for the screen that is in front of you. You have more control over your emotions and can play from the comforts of your home even. However, if you are playing through an online casino, there are fewer chances of interacting with others. It is completely up to you how you wish to play and take your chances at winning the Jackpot.
Accessibility is another factor, land-based casinos are not located everywhere, while with online casinos, you could play from anywhere. Therefore, these are some of the primary differences between land-based and online casinos you should not miss out on.