Eleonor Margets, better known as Leo Margets, has been hitting the headlines ever since she won the $1,500 closing event at the 2021 World Series of Poker (WSOP). The 38-year old Spanish poker player became the first woman to secure a bracelet at an open event in WSOP.
Winning prize money of more than $370,000, it's been the largest score of her career.
Having started her journey as a professional poker player at the young age of 22, Margets has become an icon to many aspirants. She's made it to the Spanish Hall of Fame and is an advertiser for Winamax too.
Whether you're taking baby steps into the world of professional poker or simply enjoy it as a hobby, you'd be inspired by Marget's success. It's only natural that you'd want to know more about her journey and decode the secrets behind her achievements.
Wouldn't it be great if you could chat about poker with Leo Margets and understand her strategies for winning different poker tournaments? Vanessa Félini from Jouerenligne recently took a deep dive into Leo Margets's career to find out what's contributed to the champion's roading success and here's what she learned.
How It Started
Winning the 2021 WSOP bracelet is a career-defining moment for Margets. But her tryst with poker began in her early 20s when she was introduced to the card game by a friend. She began competing in live poker tournaments shortly after that.
Endowed with fierce confidence, Margets began grabbing eyeballs ever since she played at the 2009 WSOP Main Event. Eliminated at 27th place, she was the only woman to reach the 7th day of the tournament.
That was followed by a series of other tournaments, including the Millions Poker Championship in Melbourne, Lloret de Mara, European Poker Tour, and multiple WSOP editions.
Recent Achievements
In 2017, she finished third at the PokerStars Festival main event, winning prize money worth more than $95,000. Also, she won $120,000 in prize money at the 2018 WSOP, finishing second in a double-stack tournament.
In the nail-biting 2021 WSOP closing event, Margets defeated the legendary Alex Kulev to reach the top. She also outranked other poker icons, including Chris Moorman, Benjamin Underwood, and Aleksander Shevliakov.
In a career spanning more than a decade, Margets has earned nearly $1.6 million from live poker tournaments. Also, the Team Pro Winamax player is the author of three books on poker.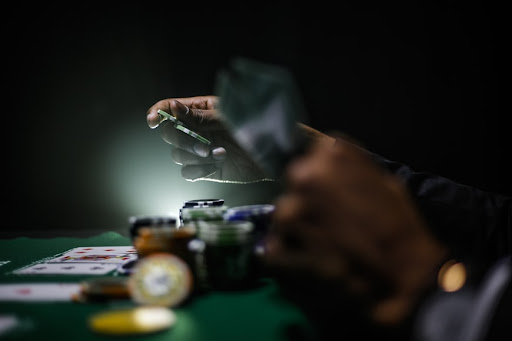 The Secret Sauce to Success
A quick glance at Margets's illustrious career in live poker tournaments will make you wonder how she's achieved it all.
Of course, her background in business administration and communications management has sharpened her critical thinking and analytical skills. It's helped improve her decision-making too.
But Margets draws her biggest inspiration from the most important members of her life – her cats, Pep and Bauer.
If you follow Margets on Instagram, you already know that animals come first in her life. Apart from her feline companions, she also enjoys spending time with her dogs. 
A long-standing vegan, Margets draws inspiration from analyzing cats' attitudes. Being an only child, she's always had a keen interest in observing her surroundings.
So, when she adopted her kitten nine years ago, she began uncovering the secrets of survival in the animal kingdom, and drew parallels to the game of poker.
It often got Margets wondering – what if cats could play poker? How would they deal with their competitors while climbing their way to the top?
One of the biggest insights for Margets has been that cats are formidable creatures. They have a way of apprehending their opponents with their confident and sly attitude. 
What Margets has also realized is that cats never reveal their emotions, which is a must-have trait for every poker player. Whether you've got a straight flush or any other hand, the key is to never let the opponent see what's going on inside your mind.
Also, contrary to popular belief, Margets is convinced that cats exhibit empathy. It's what helps put their opponents at ease, thus gaining a deeper insight into their actions and motives. And that's precisely the strategy that Margets uses in her tournaments.
Key Takeaways
So, if cats could play poker, they'd use their confidence, empathy, and formidability to get an edge over their competitors. These are the traits that Leo Margets tries to inculcate to climb greater heights as a professional poker player. It's so fitting for someone whose name literally translates to "lion" in Latin.