The Venetian $1,600 Main Event of the Mid-Stakes Poker Tour (MSPT) attracted 2,011 participants across its three initial days, resulting in a whopping $2,865,675 prize pool. By the time the last river was dealt, it was none other than poker pro Chance Kornuth who had won the tournament and the top prize of $412,086. According to The Hendon Mob (the world's largest live poker database), Kornuth was already a highly experienced poker player before the event, with over $7 million in live tournament profits. Along with a coveted MSPT Main Event championship, he can now add another six-figure score to his poker resume.
Kornuth claimed he had almost forgotten about the event until a buddy who was staying over at his home had reminded him. In terms of plans, Kornuth stated he is focused on his business, Chip Leader Coaching, where you can pick up some great poker tips, as well as being a new father. Kornuth explained, "I've been focusing on Dad life and I couldn't be more overjoyed."
Kornuth was the first to remove four of the first five players on Day 3, with Rheet Rademacher, Esther Fedorkevich, Tan Nguyen, and Kelly Kielbasa falling to Kornuth within the first three levels of play. After crushing Agnelli's pocket queens with pocket kings, Eric Baldwin would go on remove him just before the final table. Chance started the final table in a dominant position, with twice as many chips as his closest competitor. Other players all had tiny stacks when they entered the final table and were eliminated in that order after going all-in preflop and failing to double up.
After being dominated in two other all-in preflop confrontations, Michael Zulker would finish fifth. The first time was against Nick Phoenix, who lost ace-queen to ace-king, and the second time was against Peter Braglia, who lost queen-jack to king-queen. Phoenix had a remarkable run, given he started the final table with the second-smallest stack. However, after running middle pair into bottom two-pair all-in on the flop and failing to improve, he eventually fell to Kornuth with a short stack.
Like Kornuth, Baldwin, who has two WSOP gold bracelets, was short on chips. As a result he ran pocket treys into Baglia's pocket fours to finish third. Kornuth had a slight chip advantage over Braglia when heads-up play began. They jousted for a while, beating each other out of little pots, but it wasn't long until the game reached a climax. Kornuth flipped a set of sevens and went all-in on the turn against Braglia after Braglia shoved with a pair of treys, leaving him drawing dead.
Kornuth founded Chip Leader Coaching. The firm assists mid-stakes pros in honing their MTT talents and destroying the game. According to the Global Poker Index, Nick Petrangelo, the world's number one poker player, is one of their coaches. A unique approach to poker teaching in which a modest percentage of player earnings was taken instead of an hourly payment upfront. During the four-year coaching for profit initiative, 120 players earned more than $12 million by winning numerous tournaments. Alex Foxen, the world's first GPI player and now CLC coach, was one of them. This team includes:
Chance Kornuth – Chance Kornuth is the Elite and Pro CLC Teams' main teacher. He has two WSOP bracelets, a Bellagio Cup victory, a $25K High Roller Championship at the Aussie Millions, and over $5 million in lifetime earnings. His aggressive style of play and ability to read players' physical cues have made him a legend.
Alex Foxen – One of the earliest Chip Leader Coaching students was Alex Foxen. He joined the team with just over $2 million in victories two years ago. Since then, he has amassed more than $8 million in prize money and has risen to become the world's top GPI ranked player.
Joe Mckeehen – Joe McKeehen won the 2015 World Series of Poker Main Event. He is regarded as one of the best in the game, with a resumé that includes 19 titles and about $16 million in career earnings. He certainly knows how to bring a tournament to a close.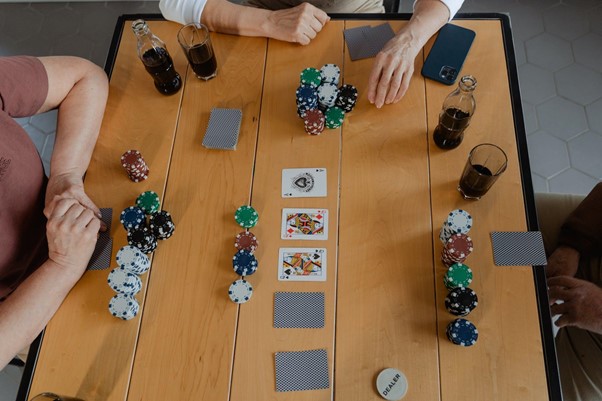 Some poker teaching programs focus on a specific format, while others are beneficial to all players. To play at your best, you must understand how to put opponents on a precise range, master crucial math aspects, and deal with a mental game.
Learning a sound poker tournament strategy takes time because it necessitates several adjustments in terms of stack level, opponents, tournament stages, and ICM considerations. Every day, cash games become more challenging to win, and if you don't put in enough effort, you'll almost certainly fall behind. Keep up and you'll be raking it in before you know it!