The World Series of Poker Circuit stopped at Choctaw Casino Resort in Durant, Okla., July 17-29. Hollis Holcomb of Bartlesville, Okla., took home the first main-event ring of the 35-stop season, winning $255K.
"I had a really good friend that taught me a lot about poker and life," Holcomb said. "He passed away two years ago. He would just love this; I wouldn't be here without Chris Ghylin."
The title of casino champion went to David Larson of Las Vegas after earning 105 points. Larson won two rings over a 24-hour span (Events 7 and 9), giving him four for his career, and he earned an entry to the WSOP Global Casino Championship. Incidentally, all four rings were won in one calendar year.
Other winners in the 13-ring event series include Mark Dunavin (seniors, $15.7K), Andy Belke (Event 1, $33K) Kyle Birdwell (Event 2, $102K), Morton Davis (Event 3, $17K), Steve Williams (Event 4, $19.7K), Urim Staraveci (Event 5, $13K), Ron Robinson (Event 6, $14K), Imran Sabzali (Event 8, $14K), Clarence Prevost (Event 10, $17K), Terry Hatcher (ladies event, $8K), Scott Buller (seniors, $18K), Khang Luu (Event 12, $22K) and Patrick Wagner (Event 13, $21K).
WINSTAR WORLD CASINO: The 55-table poker room's progressive bad-beat jackpot was $110K-plus at press time.
AMERISTAR: Players earn $1 an hour comps with a $15 food voucher for four consecutive hours of play in the 13-table room.
Promotions include a variety of mini-bad-beats, earning the loser a minimum of $250.
HOLLYWOOD CASINO KANSAS: High Hand Rollover runs daily in this 12-table room. Open 24 hours, this room features a variety of games, including a $25-$50 mixed game on Tuesdays at 1.
CHEROKEE CASINO WEST SILOAM SPRINGS: This eight-table poker room, open 24-hours, hosts daily tournaments and has a quads-or-better progressive jackpot.
HARD ROCK TULSA: The new 14-table room spreads a variety of NLHE games and $1-$2 and $5-$5 pot-limit Omaha on Wednesdays at 4.
HARRAH'S NORTH KANSAS CITY: There is a $2-$5 rock and $1-$2 PLO on select days.
RIVER SPIRIT: There are daily 9 a.m. and 7 p.m. tournaments, plus a senior event Wednesdays at 5.
RIVERWIND: This 17-table room offers $50 high hands Mondays, $100 splash pot Tuesdays (1-5 p.m.) on $2-$5 games and $100 high hands on Wednesday and Thursday during select times. There are several weekly tournaments culminating with a $330 re-entry event on the last Saturday of the month.
Texas
The next Social Card Clubs of Texas $200K guarantee presented by Ante Up is Sept. 20-28 with play-in sites in Austin, Houston, San Antonio, Midland and El Paso on Weekend 1.
Weekend 2 (Sept. 28) is at Texas Card House in Houston. Part of each $500 buy-in goes to fundraising for SCCOT's lobbying and advocacy efforts to advance the social-card-club industry in Texas. The champion snags a sterling silver and diamond bracelet worth $6K.
HOUSTON UPDATE: The raids of two Houston clubs has resulted in charges being dropped and the investigation has been referred to the FBI because of a conflict of interest within the Harris County DA's office. Both clubs plan to reopen, including Prime Social Club on Sept. 5, and other clubs in the Houston area have not been affected.
Arizona
TALKING STICK RESORT: The Arena Poker Room in Scottsdale, Ariz., had several tourneys in late June and July. After a three-way chop, Ronald Warnicke won the $160 event June 22 for $5,100. James Rosenfield and Nicholas Rogers each took home $4,319 for second and third. Charles DiNolfi took top honors and $6K from the $160 end-of-the-month event.
The $345 Big Stack drew 250 players July 6 and ended in a three-way chop as Lucas Langsweirdt, William Moore and Jeffrey Nichols each pocketed $11,446.
On July 20, the $160 event went to Paul Olariuaz for $4K as a deal paid the remaining final-table players $2,358 each.
The Sept. 21-23 Seniors Open will have $130 satellites Sept. 8 and 15, paying one entry for every five players. The $500 main event gets you 12K chips with an optional 5K extra chips for $20 at the table.
The Fall Classic Series (Oct. 11-13) has satellites Sept. 29 and Oct. 6 for $110.
Mad Money Monday runs Sept. 2-3 as $250 is paid every 15 minutes for hold'em and $150 for Omaha every hour for the high hand. Same rules apply to Wacky Wednesday held every Wednesday in September (noon-midnight).
GILA RIVER VEE QUIVA: The $205K Summer Super Stack Series runs all this month, including a $20K kickoff (Sept. 1, $280) and the $100K guarantee main event, which has eight starting flights (Sept. 7-28, $400).
Other events include pot-limit drawmaha, black-chip bounty, women, team, HORSE, short deck, $10K Omaha/8, triple draw and satellites. For more, go to playatgila.com for more details.
HON-DAH RESORT: The Tournament of Queens champion is Charlotte Parra, her first win.
BUCKY'S CASINO: The bounty tournament on Saturdays has been discontinued. The new promotion, You Score When They Score, will run Sept. 8-Dec. 29, during televised NFL games on Sundays. S
Colorado
Austin Peck of Albuquerque won the main event of the Heartland Poker Tour, which ran July 10-21 at Golden Gates Poker Room in Black Hawk, Colo. He beat 730-plus players to pocket $152K from the $710K prize pool. Second place went to Scott Horvath ($94K), followed by Maxx Holland ($62K), Nathanial Zoller ($42K), Albert Winchester ($31K) and Dapo Adjay ($24K).
Andreas Ramadanis won the Kick-Start, beating 930 players for $51,085, followed by Daniel Burke and Ben Jensen as the top eight players were from, Colorado. William Rapagnani and Ronald Davis split the seniors event for $10,640 each.
AMERISTAR: Four hours of live play in one day gives you for a special poker rate in the Black Hawk hotel. The spacious 22-table poker room has two jackpots (bad beat and mini bad beat).
MIDNIGHT ROSE: In Cripple Creek, Saturday's Fast & Furious freezeout is $65 (30K chips) and Sunday's tournament gives players 50K chips for $120. Play four hours of cash games Monday-Thursday and stay the night free.
New Mexico
BUFFALO THUNDER RESORT: The 98.5 Greatest Hits bounty event is Sept. 21 at 7 p.m. The $98 buy-in gets you 7,500 chips with $98 bounties on the Chaz Malibu and possibly five other players.
The $330 deepstack is Sept. 14 at 1. Players get 20K chips with 20-minute levels and 30-minute levels with two tables remaining. The event is limited to 60 entrants.
The $150 Last Saturday of the Month deepstack is Sept. 28 at 1. Players get 15K chips and 20-minute levels.
The room also offers daily tournaments during the week (6:30 p.m., buy-ins vary) and players can earn 1K in bonus chips by playing live before the tournament. The Sunday rebuy event costs $30 at 5 p.m.
ISLETA CASINO: The poker room has daily tournaments ($10-$50) at 2 or 7 p.m. The room hosts its $1K tournament Sept. 28 at 5. The $100 buy-in gets you 15K chips and 20-minute levels.
The room is adding $1K to the prize pool. Players can win a seat by winning a $50 satellite Sept. 7, 14 or 21 at 7 p.m. The room also has football promotions on Sundays and Monday nights.
SANDIA CASINO: The annual $600 Four Corners Championship starts with Day 1A on Aug. 31 at noon. Day 1B is Sept. 1 at noon. The finals will be Sept. 2 at noon. There's an optional $30 add-on for 10K chips. The room is adding $6K to the prize pool.
The poker room also has tournaments throughout the week (7 p.m.): Monday ($45); Tuesday ($65); Wednesday ($35); Thursday ($75, $25 bounties); Friday ($100) and Sunday's event is noon $50. The first Saturday of the month is Ladies Night ($60).
ROUTE 66 CASINO: Daily $28 tournaments with a $5 add-on run at noon, 3 and 7. The events on Monday, Wednesday and Fridays pay bounties. There's also a tournament bad-beat jackpot for all events.
Meet Simon Webster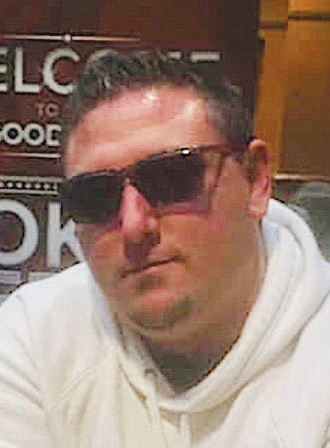 Simon Webster has played poker since 2003 but only recently began playing tournaments. A father of 6-year-old triplets who works in the credit repair industry, Webster cashed in seven World Series of Poker events this summer and had several deep runs, including a second and third in back-to-back finishes at the Wynn Summer Classic.
When did you begin playing tournaments? I played cash with some frequency, but in 2008 I started a new business and was only able to play a few times a year. A couple of years ago, a friend told me about a home game just down the street from me. I started playing weekly, then the guys from the game told me about a tournament series coming to Choctaw Casino in Durant, Okla. I hadn't really played tournaments and wasn't sure I'd have the patience for them. I played and had a strong start; I was hooked and now much prefer tournaments to cash.
Would you encourage your triplets to play when they're older? Absolutely! If they show an interest in the game, I would love to share my passion of poker with them. That's one of the things I love about being a parent, teaching things I've learned. It will be fun to see their approaches should they take it up. There are so many social and psychological benefits to poker they can benefit from. I would also hope they could learn from some of the lessons I had to learn such as bankroll management and surviving the emotional and financial ups and downs that come with the game.
What has been your biggest challenge since turning semipro? Time management. Tournaments require so much time, but I keep my priorities straight. … The other challenge is budgeting money between cash and tournaments. It all requires balance, and takes a certain amount of mental fortitude to withstand the swings both emotionally and financially.
How do you like to spend your down time? I refuel by spending time with my wife and kids. I enjoy sports both as a spectator and a participant.  I'm very competitive if there's a game and I've got a chance to win count me in.
— Megan Moore