Whether you are an experienced pro or a newbie looking to get his or her feet wet in the world of online poker, satellite tournaments are a no-brainer.
But many don't realize that you are not limited to the main online poker sites. The best online sports betting sites have their own poker rooms and tournaments. Most offer variations of Texas hold-em and Omaha that even experienced pros who are used to playing live, use to keep their skills honed to the finest edge.
Why Satellite Tournaments at Sportsbooks are Viable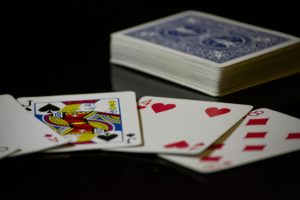 The largest, most popular online poker sites have the best payouts. But they also have tens of thousands of highly experienced players all vying for those cash prizes. The marketing they are able to put behind their tournaments assures massive turnouts which makes it extremely difficult to take home any substantial piece of the pie.
Another huge factor is at sportsbooks, the main focus is sports betting. So, most of the players you'll encounter at an online sportsbook are middling at best. They are more focused on handicapping the games on the odds boards than perfecting their poker-playing skills. So, why go to battle against thousands of the worlds best when you can play against hundreds of the worlds most average?
Here are a few trustworthy books with high-paying online poker tournaments:
Intertops
Intertops is perhaps the longest standing online sportsbook in existence. It has been around since 1998. The best things about it are their long-standing reputation for reliability and paying on time and that they accept players from all over the world (except for France, Australia, United Kingdom and Austria).
They usually run daily tournaments that pay out $3,000. Buy-ins generally sit at $10 but they have daily multi-table satellite tournaments for just $1.
Bet365
If you are in the UK, Bet365 has massive $200,000 guaranteed prize pool tournaments each week that kick off every Sunday. First place wins $42,000, second gets $22,000, third wins $16,000 and so on. If you are in the top 150 players, you're going to profit. The direct buy-in is typically $215, but if you qualify through the satellite tournaments you can get in for just pennies.
Bovada & Bodog
Your location determines which site you'll use. If you are in the USA or UK, Bovada is your go-to. If you are literally anywhere else in the world, then Bodog is your book of choice.
They offer $100,000.00 weekly GTP with qualifiers buying in for as little as $1. If you don't have time to run the MTT satellite games, you can buy-in directly for around $150. When you look at what many poker sites charge, this is a great deal.
Sportsbook.ag
Sportsbook.Ag has nightly tournaments that pay out $11,000 guaranteed, which range from $5.50 to $109 to buy-ins. It also has a weekly 30,000 and 15,000 guaranteed on Sunday afternoon, 'Sunday Big Ticket' tournaments, which can be bought into for $162 or $109 respectively or as low as $2.20 if you play in through the satellites. To find the satellites, go to the tournaments section in the Poker Lobby then select Satellites.
Each of these sites also has a plethora of SnG games that pay well also.